Main Page
READ THE MANUAL OF STYLE AND THE RULES BEFORE EDITING!
Hello, and welcome to the official Apocalypse Rising Wiki! If you're new to editing, make sure to check out the wiki rules and basic contributing guide before editing or creating anything.
About the Game
Apocalypse Rising is a ROBLOX arcade survival shooter. It is currently being developed by Gusmanak and WhoBloxedWho. The goal of the game is to survive and fight in a post-apocalyptic world, populated by flesh eating zombies and other survivors. Your personal choices will alter the game tremendously; you could be a Bandit who hunts down innocent people to murder them and take their loot, a survivor who stays out of fights, or a hero who defends the innocent from bandits.
Apocalypse Rising 2, the sequel, is currently being developed. Early access will be available later down the line.
For more information, visit /r/ApocalypseRising
Official Gameplay Trailer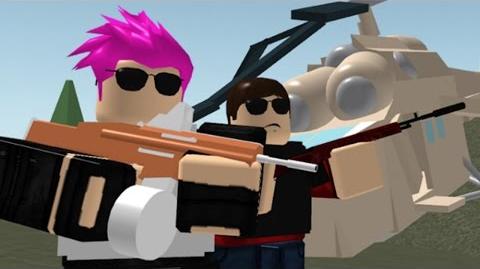 Ad blocker interference detected!
Wikia is a free-to-use site that makes money from advertising. We have a modified experience for viewers using ad blockers

Wikia is not accessible if you've made further modifications. Remove the custom ad blocker rule(s) and the page will load as expected.